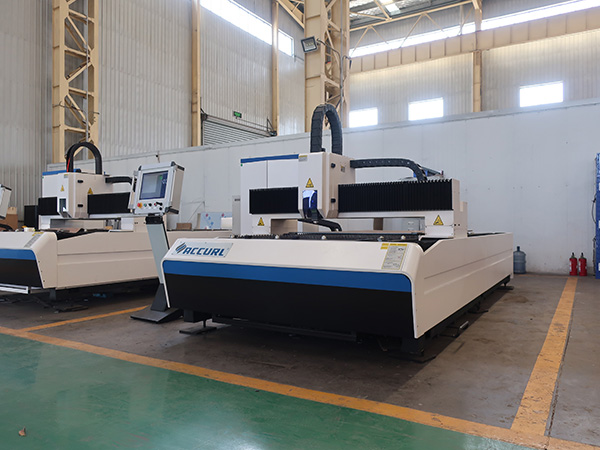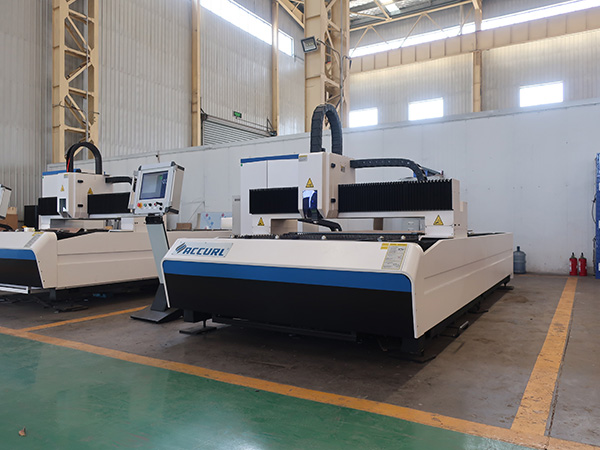 Main Characters:
---
1. Excellent quality of light beam: smaller focus facula, more fine cutting line, higher working efficiency, better processing quality.
2. Yüksək kəsmə sürəti: eyni gücdə co2 lazer kəsmə maşını tərəfindən 2 dəfə.
3. Very high stability: adopt world top imported fiber laser source , stable performance, the using life of key parts can reach up to 100 thousands hours.
4. Very high efficiency of photoelectric conversion: of which fiber laser cutting machine is 3 times by co2 laser cutting machine, saving the energy and protecting environment.
5. Very low using cost: power consumption of whole machine is only 20-30% of co2 laser cutting machine under same power.
6. Very low maintenance cost: no working gas for laser source; fiber transmission, no need the reflecting lens; can save large maintenance cost.
7. Convenient product operation and maintenance: fiber transmission, no need to adjust the optical path.
8. Very strong soft optical effects: compact volume and structure, which is easy for soft processing requirement.
9. The machine tool adopts gantry double driving structure, high damping machine tool bed, good rigid, which can suffer very high speed and acceleration.
10. This model adopts imported AC servo system driver and imported transmission system, the moving structure of machine tool adopts imported gear and rack transmission, linear guide track for guiding, ensuring the high speed,high precision and high reliability of equipment.
11. Raf və bələdçi, yağsız sürtünmə hərəkətinin və tozun çirklənməsinin qarşısını alan, ötürücü hissələrin ömrünü artıran və dəzgahın hərəkətinin dəqiqliyini təmin edən tam qapalı qoruyucu cihazı qəbul edir.
12. Professional laser cutting machine, cnc control system, computer operation, can ensure the cutting quality, and more convenient for cutting work.
Application field:
---
Widely used in aviation, aerospace, weapons, ships, automobiles, petrochemicals, medical, mechanical parts, electrical meter parts, saw blades, spring-chip, hardware, knife-volume, sheet metal structures, high-low-voltage electrical cabinet production, production of advertising signs, metal crafts, kitchwear, decorating and other industries.
Qablaşdırma və Göndərmə
---
Optional Packing
Inside Packing: with three layers waterproof plastic film
Outside Packing: standard export wooden case
100% Satisfaction Guarantee.
1. 24 hours online service;
2. Three years warranty, repair and service for the whole life.
3. Question report will be replied in 48 hours.
4. Quality guaranteed.
Bizim Services
---
Satış sonrası xidmət
1. A user guide is included to assist with the machine installation and adjustment and help solve problems which may happen occasionally.
2. The machine will be adjusted one week prior to delivery to make sure it is in perfect condition
3. Technicians are available to guide the installation and adjustment on site. This service would be at buyer's expense, which includes the technician's salary, travelling expense, accommodation, consulting fee etc.
4. All parts are customizable,
Zəmanət
1. We offer 24-month warranty for the Machine from the shipment date.
2. The warranty does not cover normally worn components
3. We will not be responsible for any damage caused by misuse, improper handling, negligent maintenance, intentional injury or other damages.
Tez məlumat
---
Tətbiq: Lazer kəsmə
Vəziyyəti: Yeni
Lazer növü: YAG
Applicable Material: Metal, stainless steel;carbon steel
Cutting Thickness: 0.2-6mm(500w)/0.2-8mm(750w)depending on material
Cutting Area: 2500*1500mm
Cutting Speed: 8m/min(depending on the material )
CNC ya yox: Bəli
Soyutma rejimi: Soyuducu
Control Software: perfect professional laser cutting software
Dəstəklənən qrafik format: AI, DXF, PLT
İstehsal yeri: Anhui, Çin (Mainland)
Sertifikat: CE
Satışdan sonrakı xidmət: Mühəndislər xaricdə işləyə bilər
Məhsulun adı: Metal lazer kəsmə maşını
Dimension: 4270*2420*1750mm
Function: Cutting metal materials
Pulse repeated frequence: 0-300Hz
working power: 380V/50Hz/50A(500W)or 380V/50Hz/60(750w)
keyword: metal laser cutting machine
kiçik ağac lazer kəsmə maşını